Wellbeing...
The journey to it is just as diverse and as individual as we are.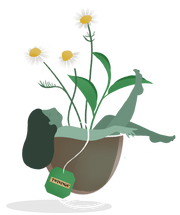 We believe in harnessing the power of nature, mastering the art of tea blending, and sourcing ethically and sustainably in every drop, so you can fill your cup each and every day, no matter where you are on your wellbeing journey.
we've spent over three centuries committed to a cup that does good and makes you feel good.
is to be more than just a drink. It's been to bring our innovation, creativity and master blending expertise to enhance those everyday moments that make life meaningful.
Smarty plants
Infuse yourself in our wonderful world of herbs