Your wellbeing, your way.
Let's find your perfect blend. What are you looking for?
Explore Benefit Teas
Browse our wide range of tea
Whether you like black or green, hot or cold, bold or delicate, there's something for everyone. With over 40 unique blends to try, we have a tea for every taste and every moment.​
Browse our full range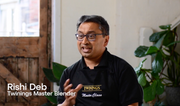 What makes Twinings better than other blends?
With a history dating back to 1706, quality tea has always been at the heart of what we do. From classics like Earl Grey and English Breakfast to the latest herbal and fruit infusions, we know the details that matter most.
Watch the video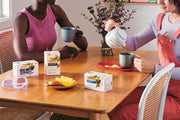 Frequently asked questions
Follow these simple steps to ensure that the tea you serve is perfect every time.
Only use freshly drawn cold water, ensure that kettles or water boilers are de-scaled regularly and that teapots are spotlessly clean.
Teapots should be warmed with hot water, which is then poured away.
Use the recommended number of tea bags or one teaspoon of loose tea per cup. For one person use a 300mL tea pot, for two persons a 600mL tea pot is recommended.
Water should always be freshly boiled and boiling when added to black tea.
Leave to brew for 3-5 minutes before serving. Stir before serving.
Pour a little milk into each cup before pouring the tea through a strainer if necessary, and sweeten as required.
Water should always be freshly boiled and boiling when added to tea.
The main difference is in the size of leaf. Loose-leaf tea is unable to be packed into regular teabags due to its initial size and the swelled size of the infused leaf, which can burst the bags. Other than this, at Twinings we try to ensure that the loose-leaf and teabag variants of a blend are sourced from the same tea type, but of a different leaf size. The smaller leaf has a larger relative surface area and tends to brew more quickly making it ideal for teabags.
Visit our FAQ page for more