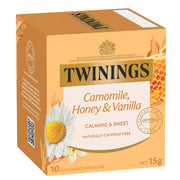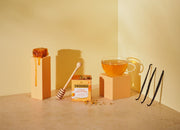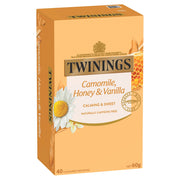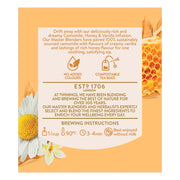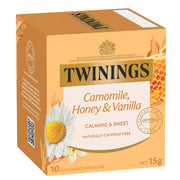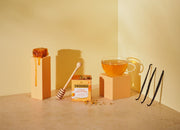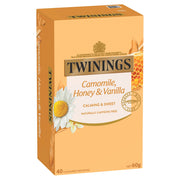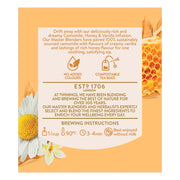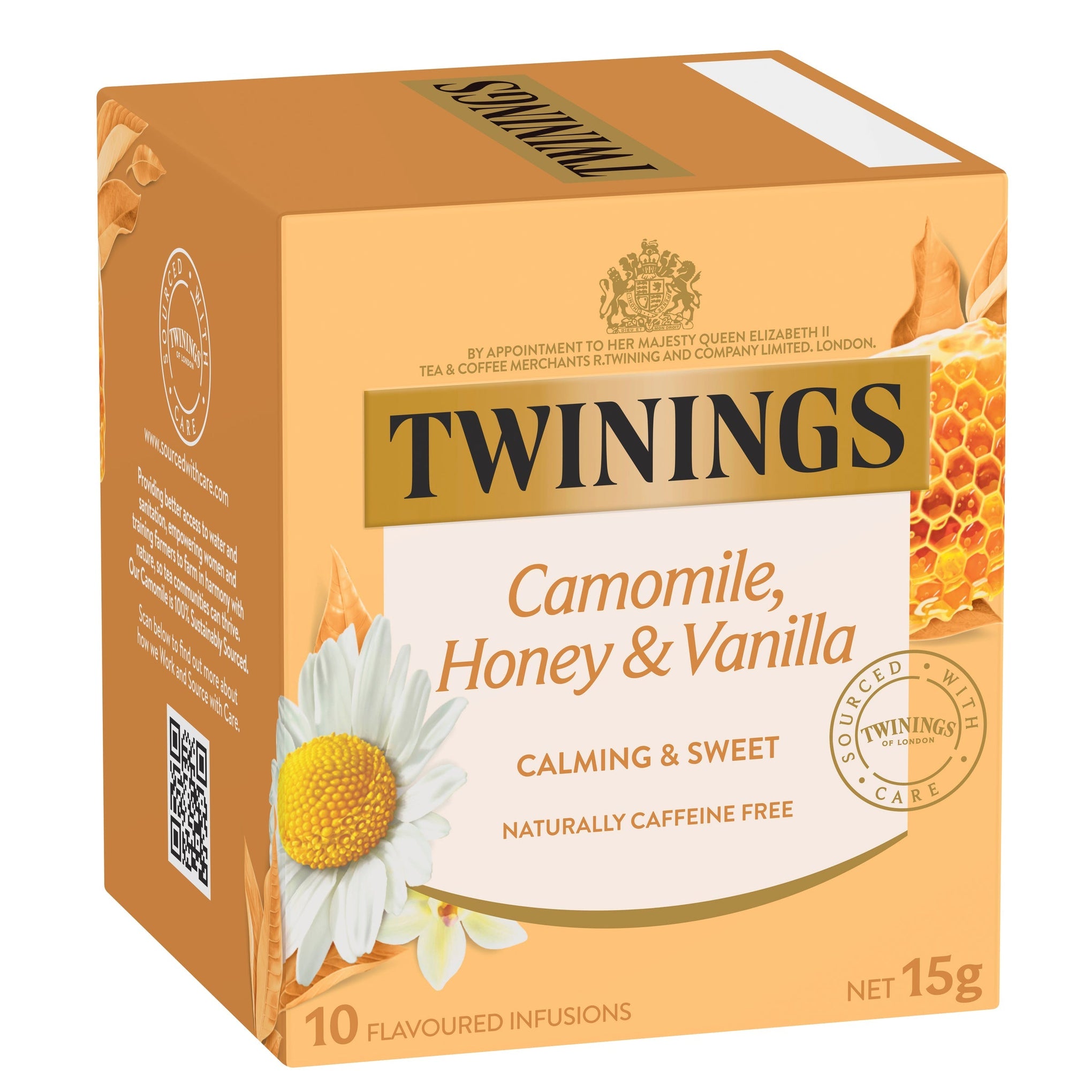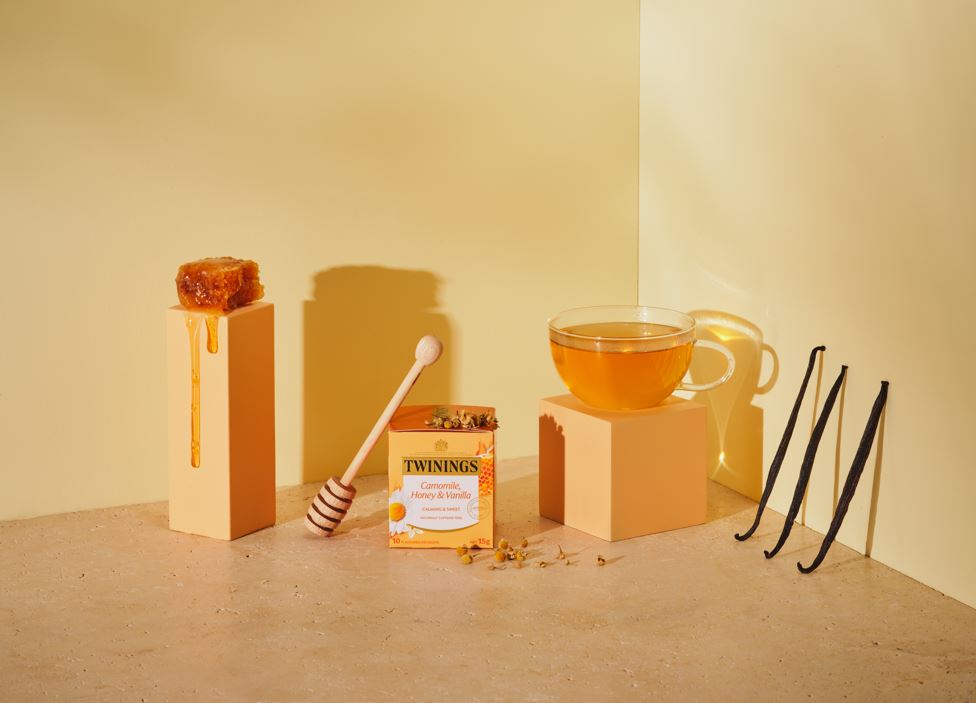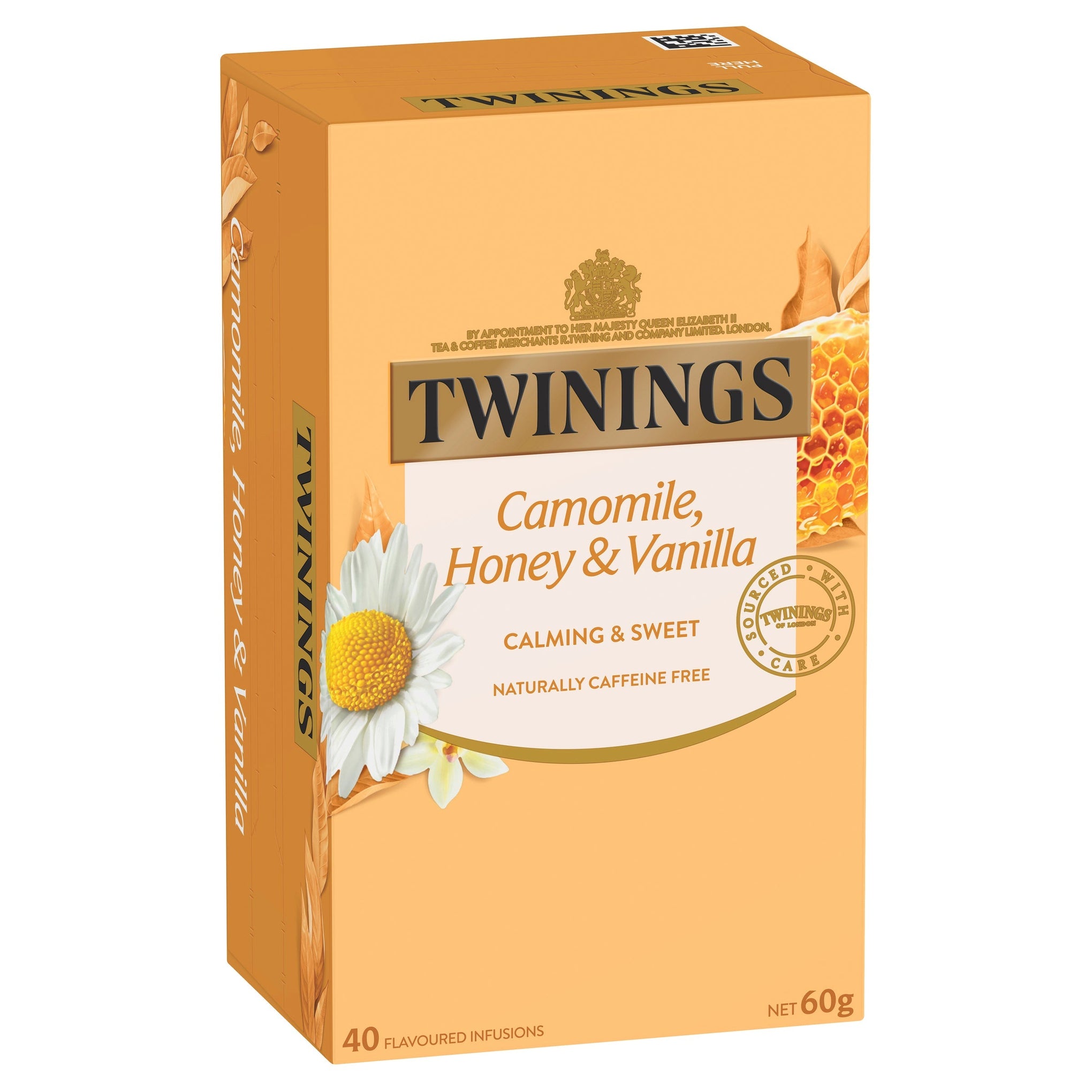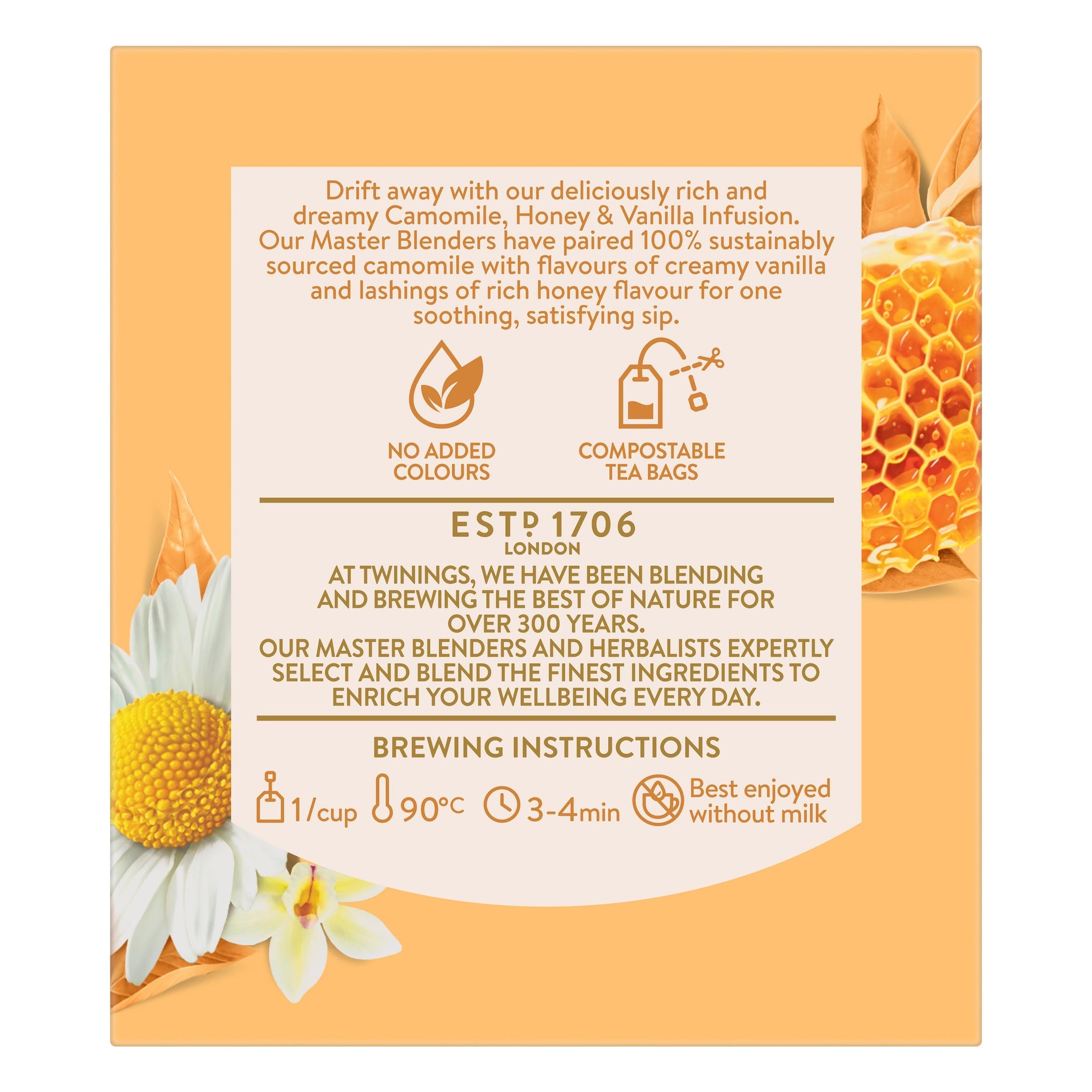 Give in to the deliciously heady aroma of our Camomile, Honey & Vanilla infusion.
The slightly sweet and floral notes from 100% sustainably sourced camomile balanced with gorgeously rich honey flavour and hint of vanilla flavour in this infusion is sure to satisfy.
INGREDIENTS
Camomile
Flavouring
Honey pieces
HOW TO BREW
Best enjoyed without milk.