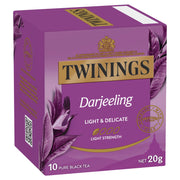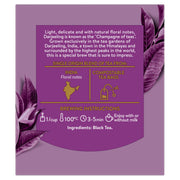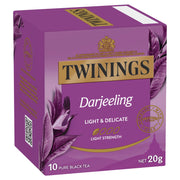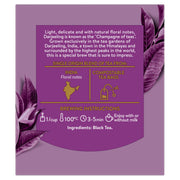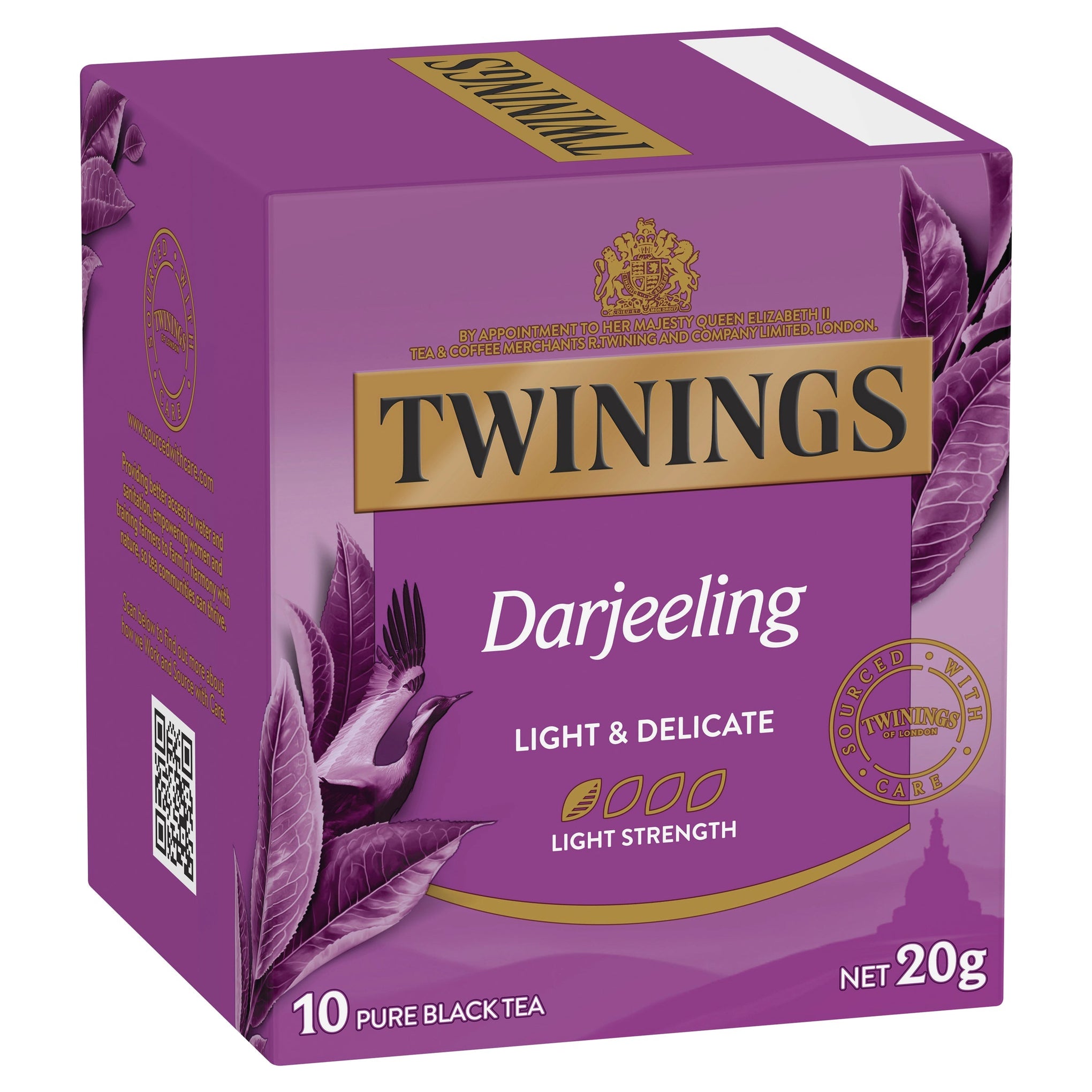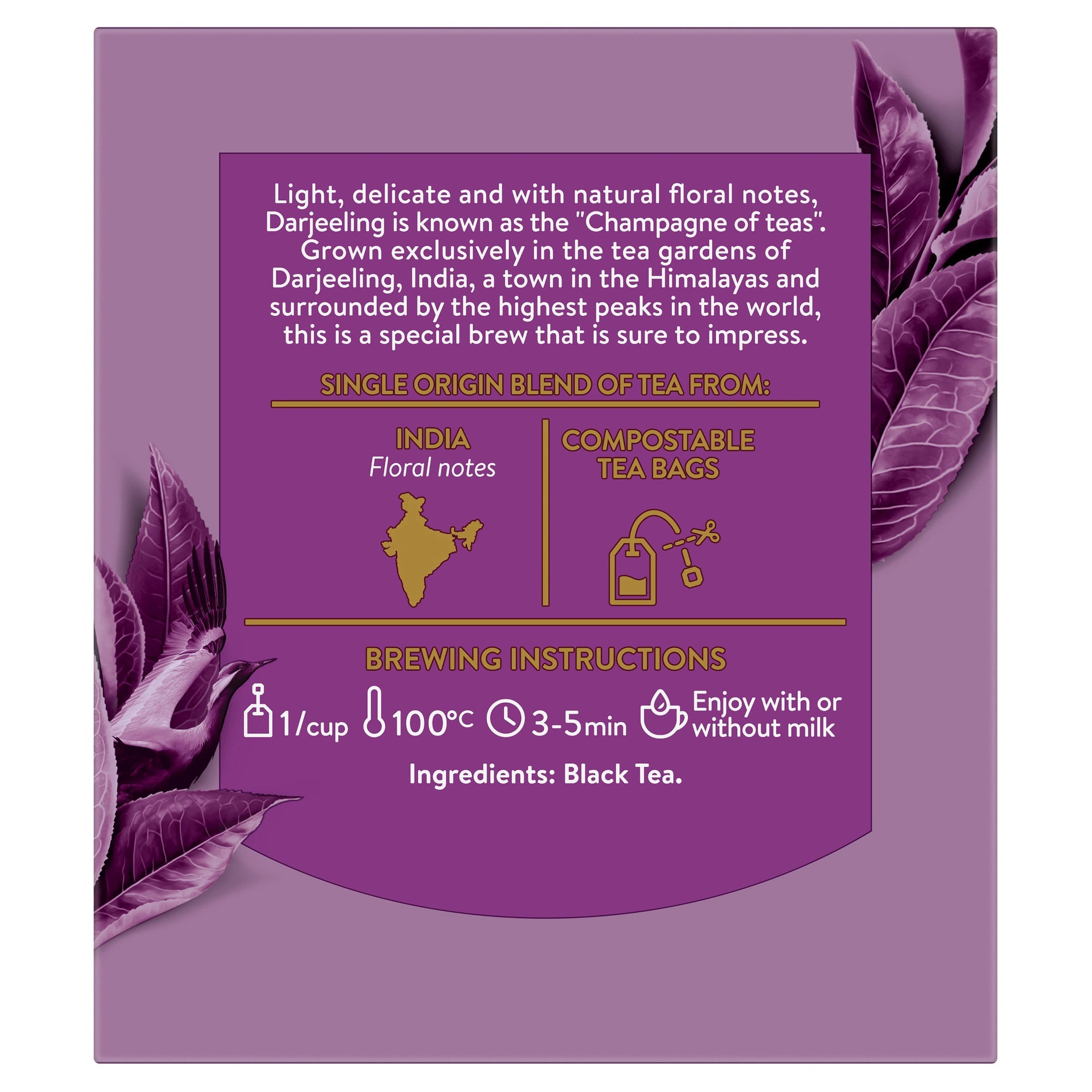 Light, delicate and with natural floral notes, Darjeeling is known as the "Champagne of teas".
Grown exclusively in tea gardens of Darjeeling, India a town within the eastern Himalayas and surrounded by the highest peaks in the world, this is a special brew that is sure to impress.
Darjeeling in north east India isn't easy to get to. Even the famous antique train has to wind its way carefully through valleys and around mountains to get there. But the cup of golden Darjeeling tea once you arrive makes it all worthwhile. It's known as the Champagne of teas and we definitely think it's a reason to celebrate. First listed by Twinings in 1879. The combination of first and second flush teas in this blend give it a light and delicate in flavour and likened to that of dry white wine.
PROFILE
Delicate
Light
Finesse
Sophisticated
HOW TO BREW
Enjoy with or without milk, or a slice of lemon.