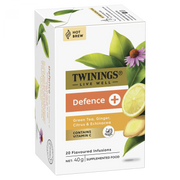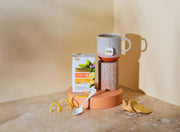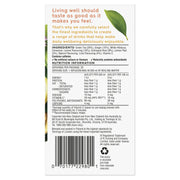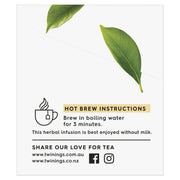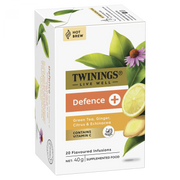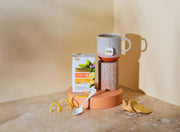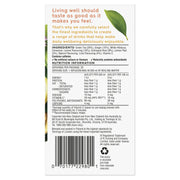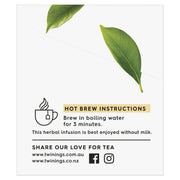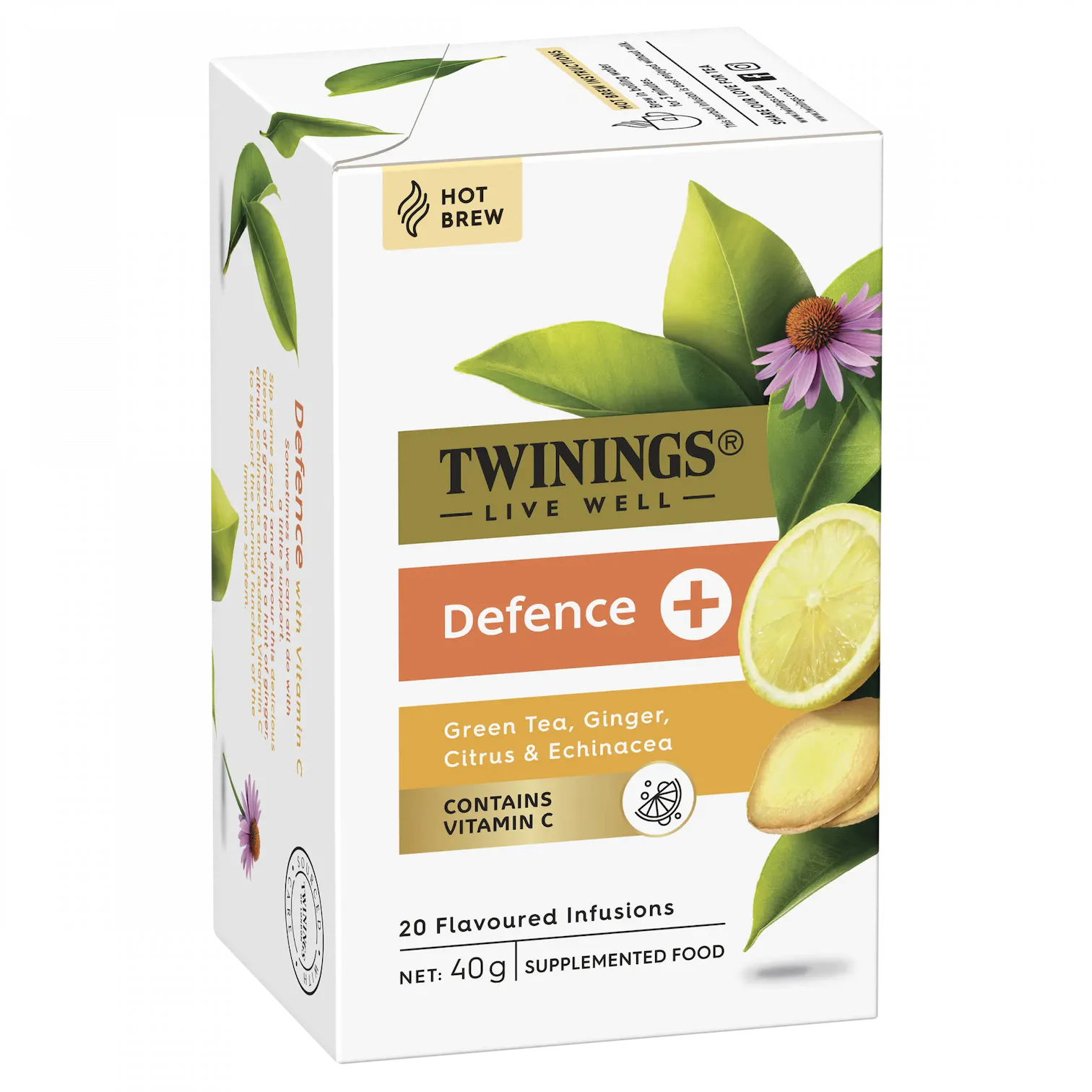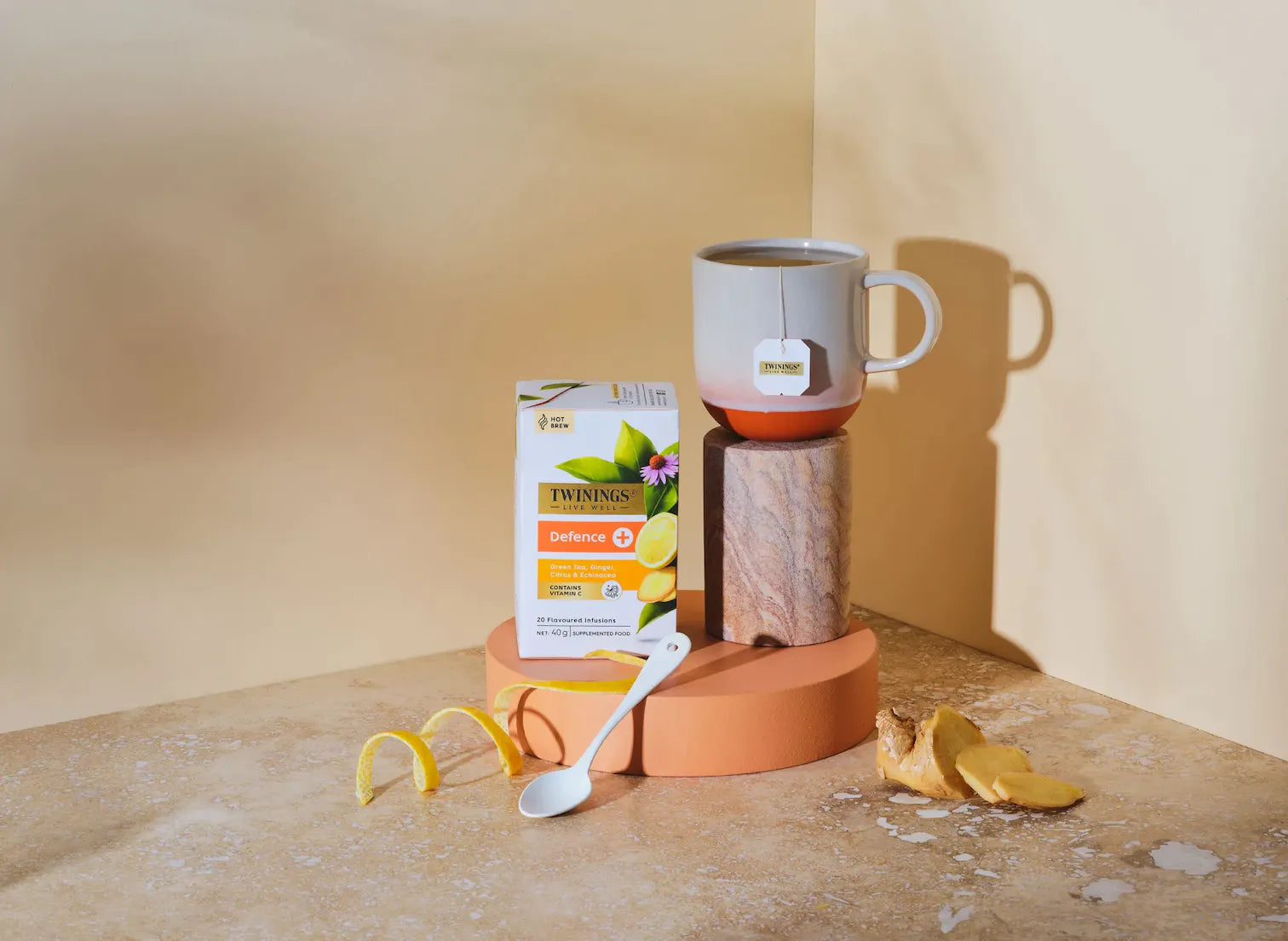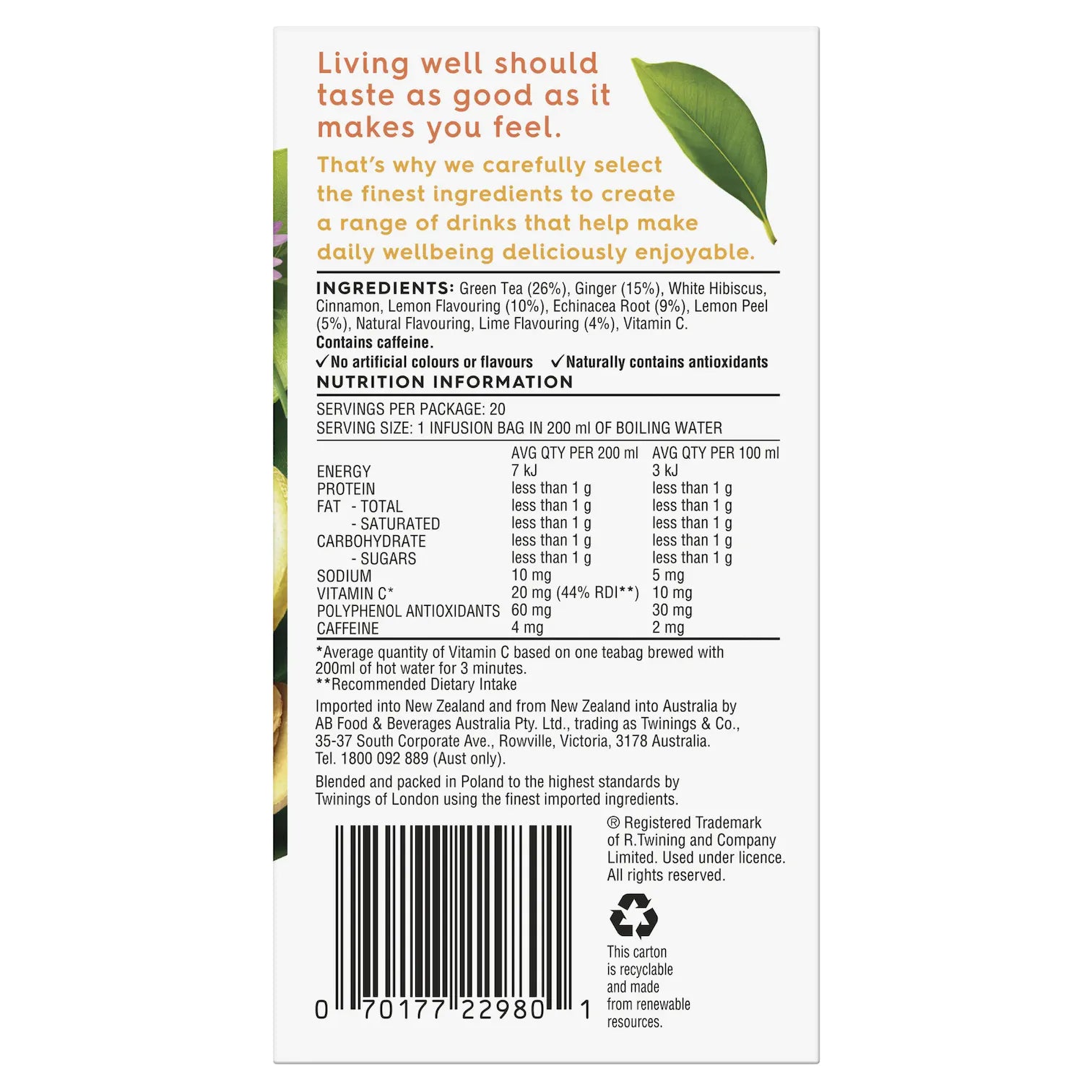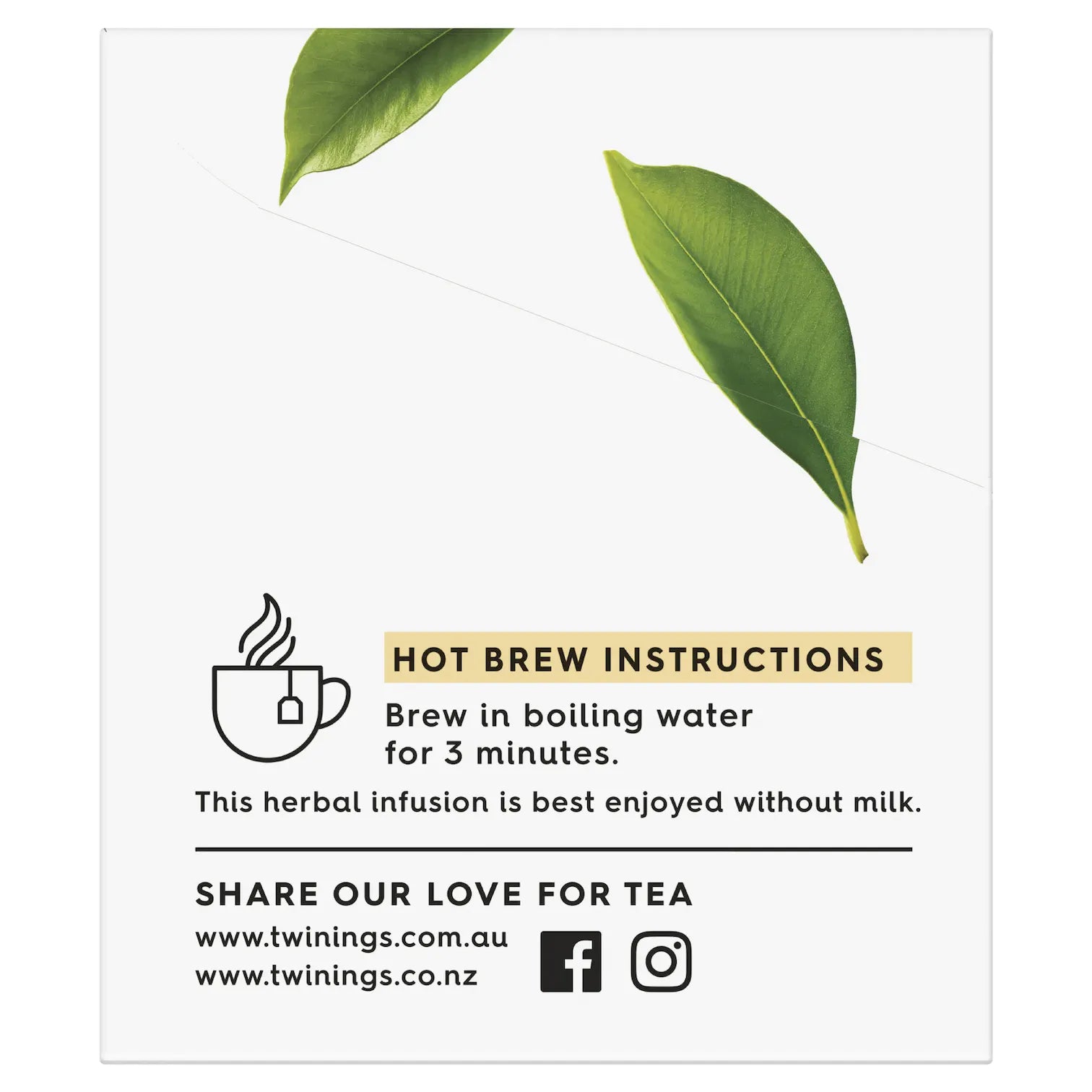 Sometimes we can all do with a little support.
Sip some good and savour this delicious blend of green tea with a hint of ginger, citrus, echinacea and added Vitamin C to support the normal function of the immune system.
PROFILE
Brisk
Robust
Rich
Warm
INGREDIENTS
Green Tea (26%)
Ginger (15%)
White Hibiscus
Cinnamon
Lemon Flavouring (10%)
Echinacea Root (9%)
Lemon Peel (5%)
Natural Flavouring
Lime Flavouring (4%)
Vitamin C
HOW TO BREW
This infusion is best enjoyed without milk.