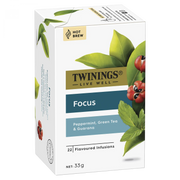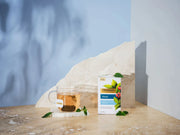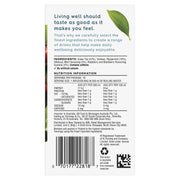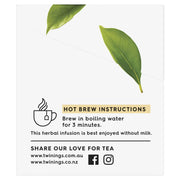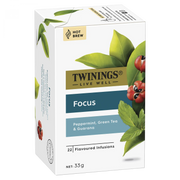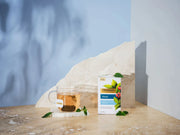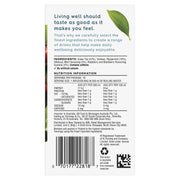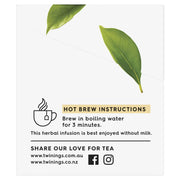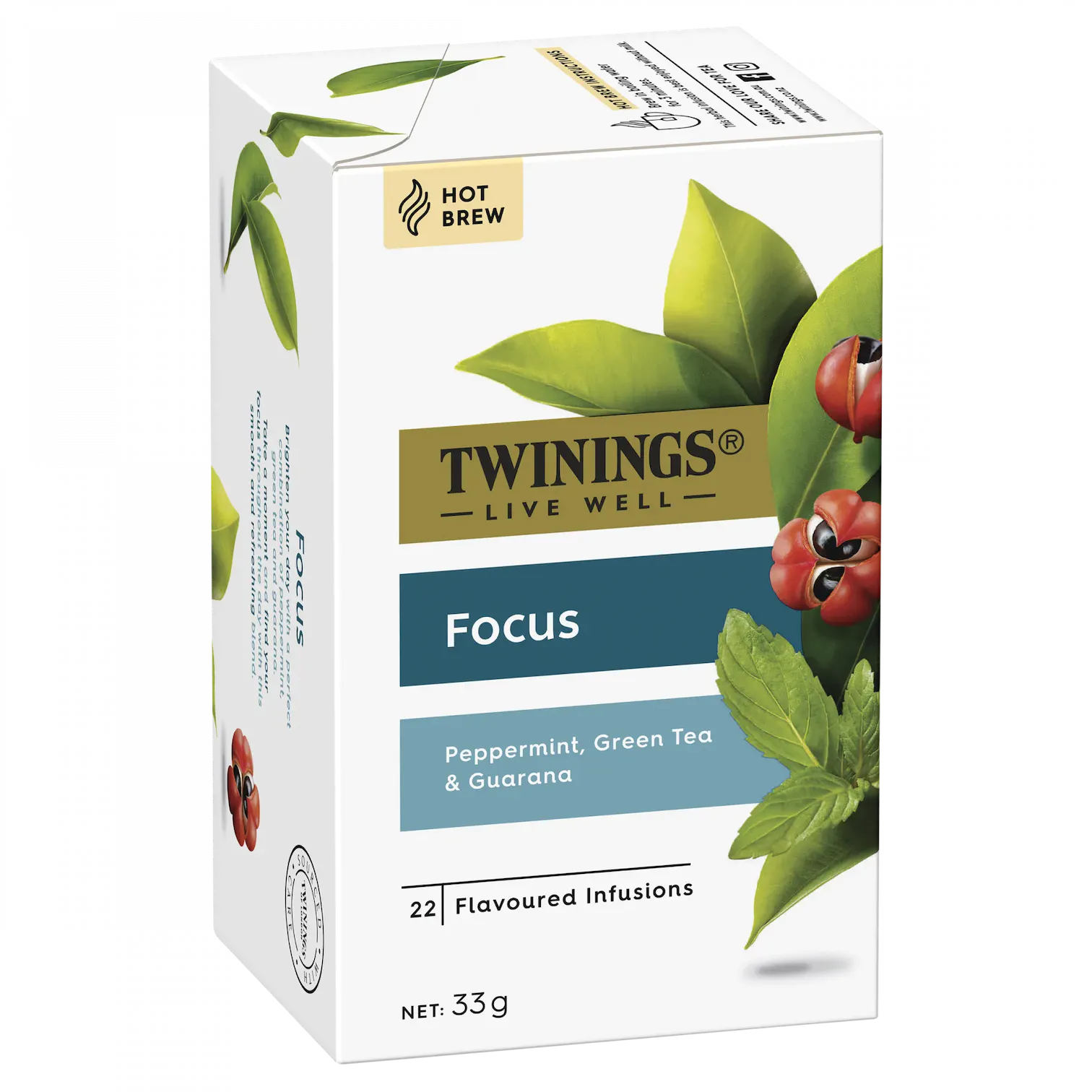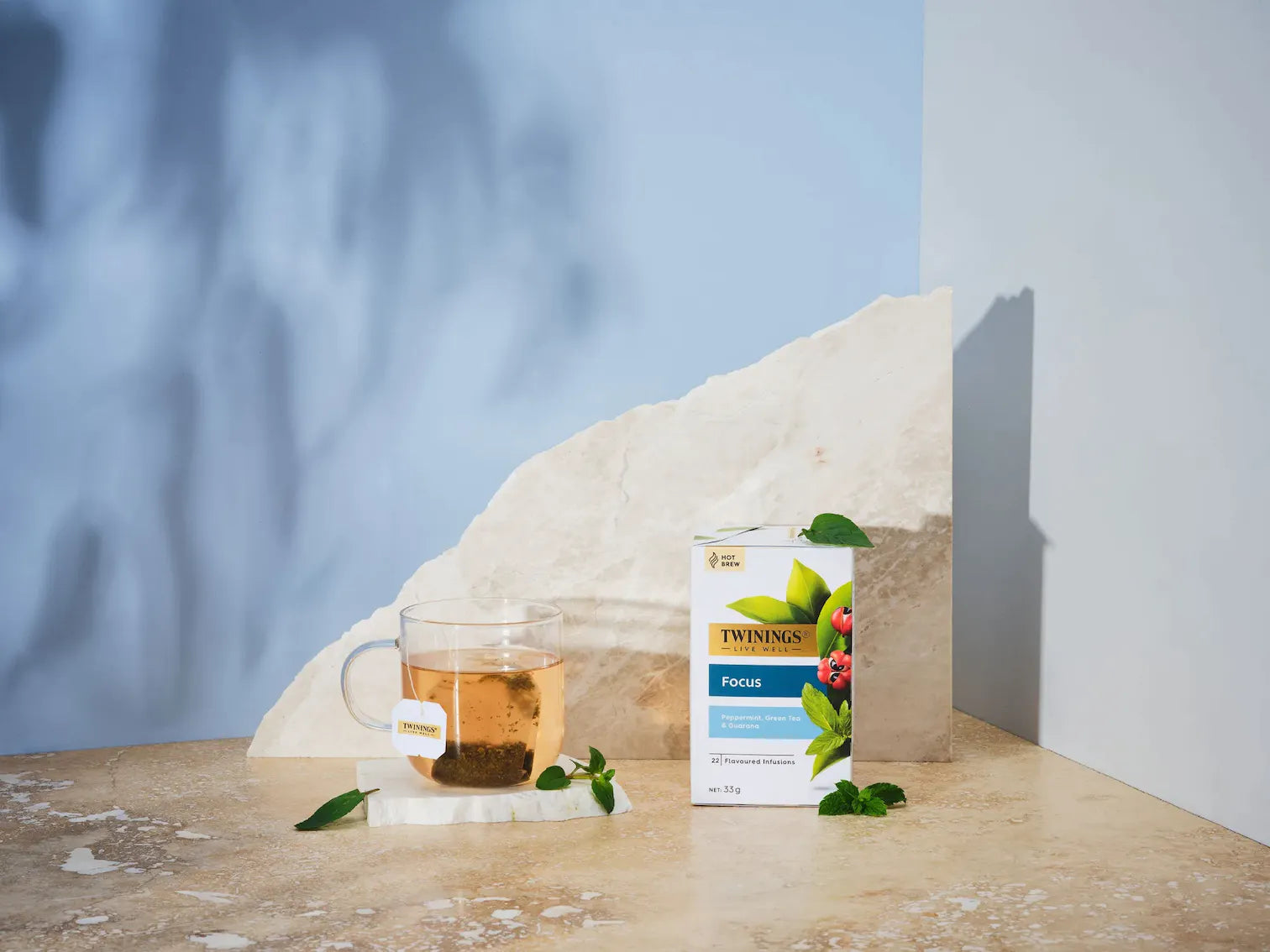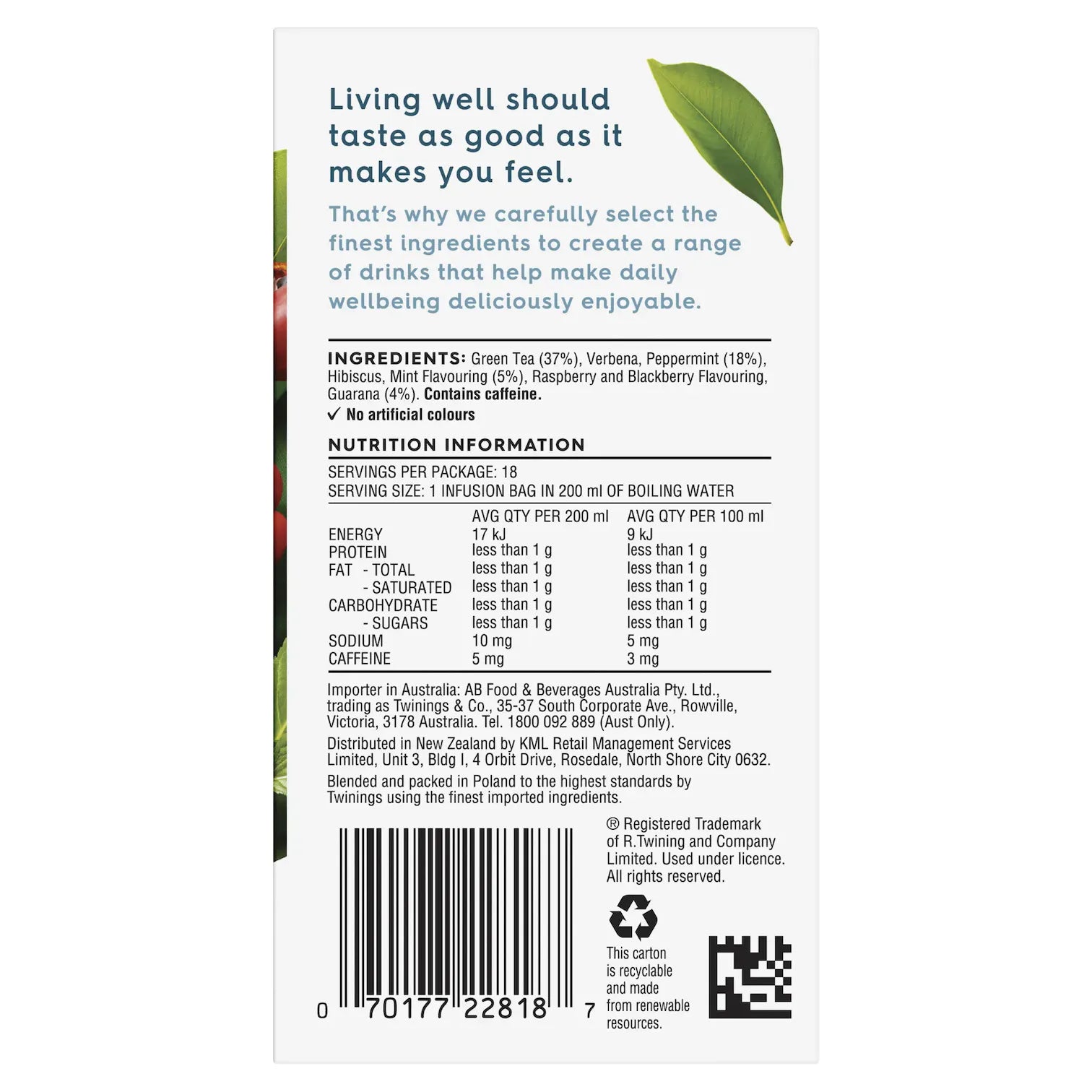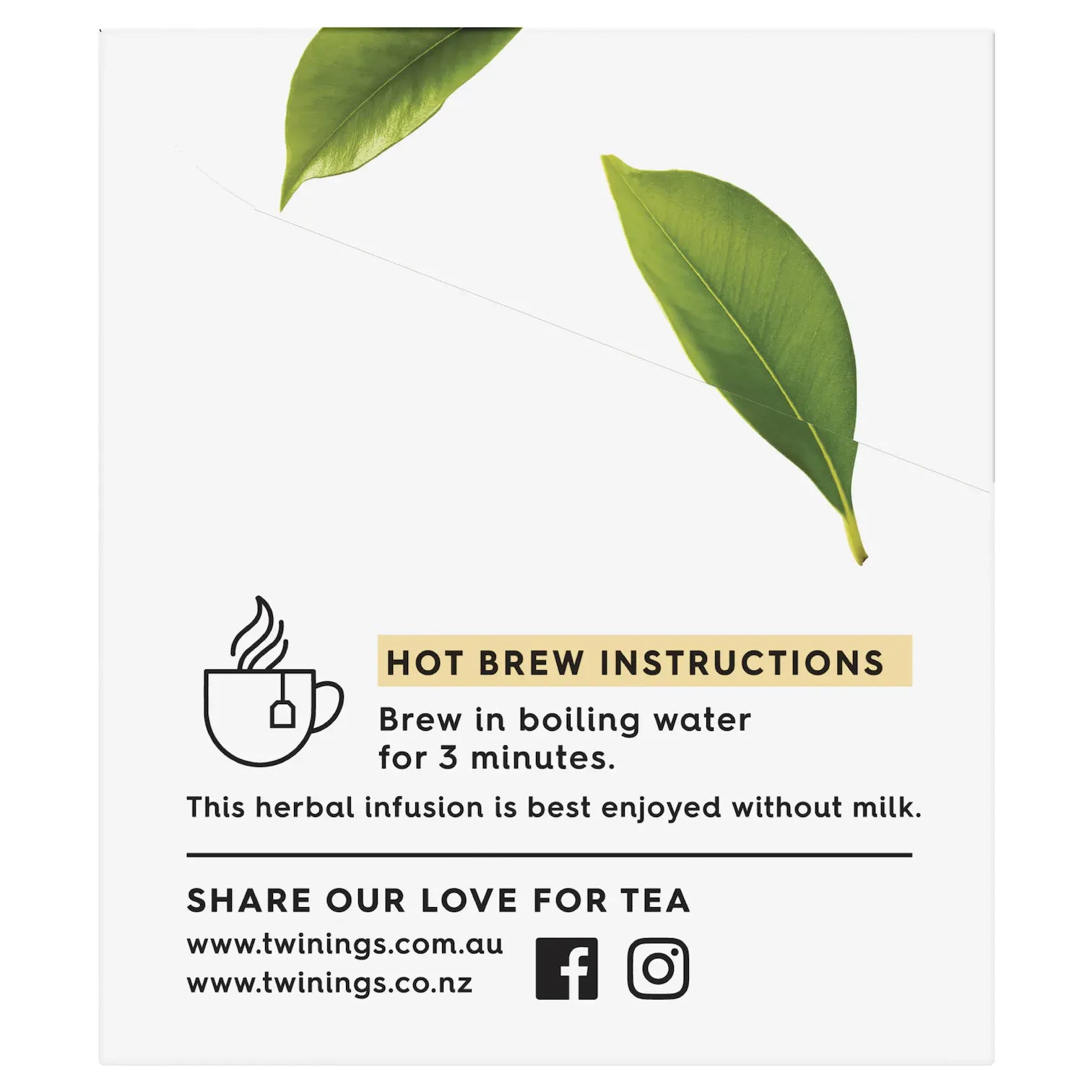 Brighten your day with a perfect combination of peppermint, green tea and guarana.
Take a moment and find your focus throughout the day with this smooth and refreshing blend.
PROFILE
Refreshing
Smooth
Bright
INGREDIENTS
Green Tea (37%)
Verbena
Peppermint (18%)
Hibiscus
Mint Flavouring (5%)
Raspberry and Blackberry Flavouring
Guarana (4%)
HOW TO BREW
This infusion is best enjoyed without milk.