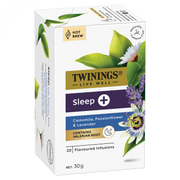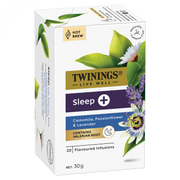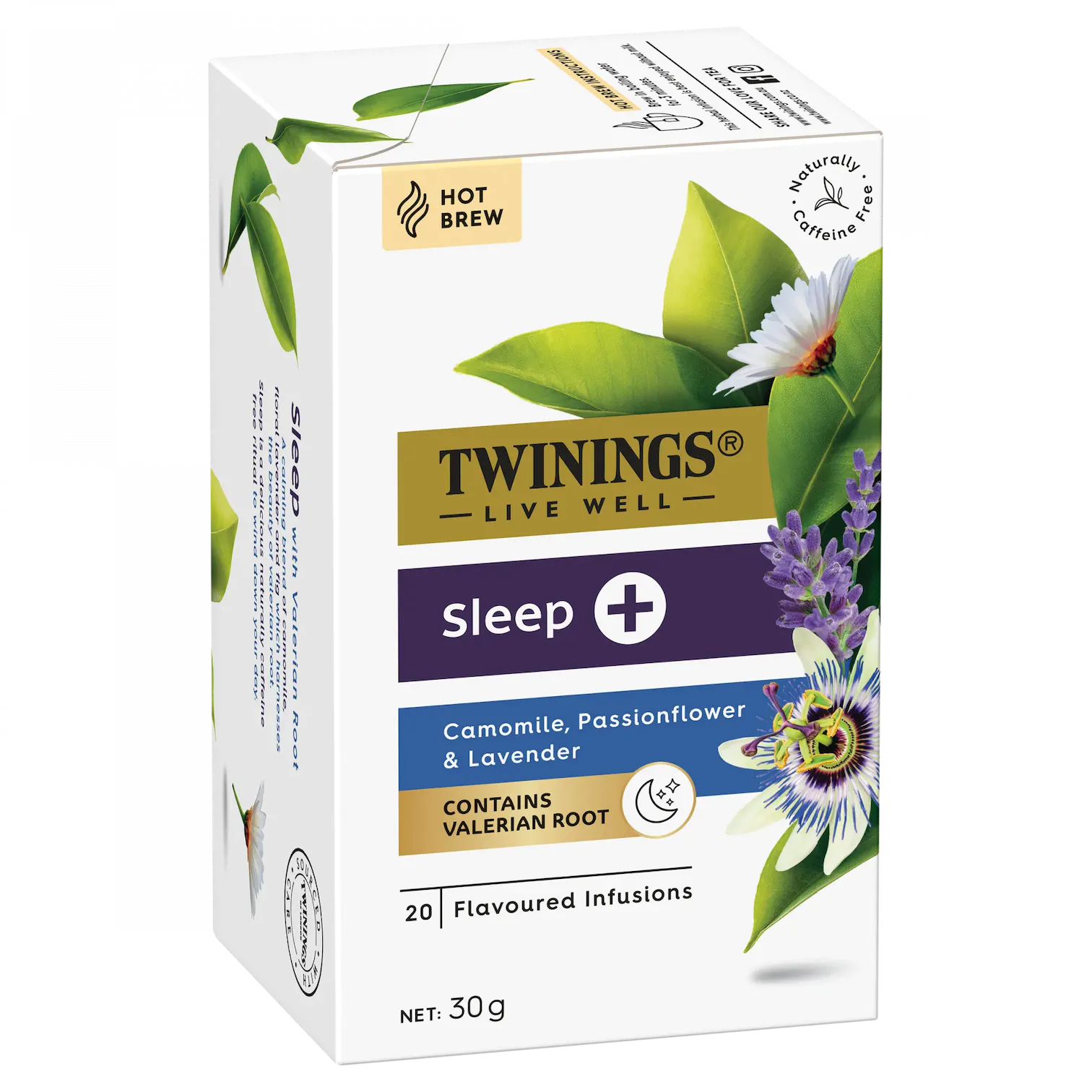 Australia's Number 1 Sleep Tea*
A calming blend of camomile, floral lavender and fig which harnesses the beauty of valerian root.
Sleep+ is a delicious naturally caffeine free ritual to wind down your day.
*Based on scan data for Coles and Woolworths for the 12 months to 5th November 2023. Data sourced from Circana MarketEdge based on data definitions provided by Associated British Foods.
PROFILE
Calm
Sleep
Floral
Natural
INGREDIENTS
Camomile (41%)
Passionflower (30%)
Lavender (13%)
Valarian Root (4%)
Fig Flavouring (8%)
Pear Flavour
Natural Flavouring